⏰ March 9th, 2023
📒 Data centre news
Best paid alternatives to cpanel 
Are you looking for the best alternatives to cpanel paid control panels? We will show you some good alternatives to cpanel which you can use as alternative to cPanel.
cPanel is very well known in the market for being the best Control Panel to manage your websites, clients, customers and your hosting services. But with the time the cPanel prices have increased a lot, this is a good and valid reason why some companies and clients did change their control panel to another and start to research about best alternatives to cpanel to find another good solution and more cheaper than cPanel. This is a good alternative to cPanel and it will help you.
We must say that cPanel is really really good, but for some reason the pricing doesn't match with some users and hostings and can be an issue for a Hosting Provider or Reselling Programs. cPanel is a great control panel for sure.  You don't have enough money? Why not see our other article about Free Control Panels for your server that Alexhost did? Certainly will help you! This are few suggestions as best alternatives to cpanel paid control panels and cheap control panels as alternative to cPanel prices and features.
The best Alternatives to cPanel (paid):
1. DirectAdmin
DirectAdmin is one of best paid alternative to cpanel, DirectAdmin is increasing day by day, is updated regularly and the features is increasing month and month, is very but very close to cPanel, of course is not equal to cPanel, but most of basic features and some advance features is already in DirectAdmin, which will allow you to save money and the interface is pretty nice! Yes, DirectAdmin changed his old interface to a new one! DirectAdmin also have benefits like:
Allows you to use LiteSpeed as web server
Allows you to use Nginx
Have Backup features and file manager features
Amazing Interface
Simple and Easy to use (for beginners can be a little hard, but with time you will be ready)
Pricing is more cheap
Monitoring Tools, Server Tools and much more just like cPanel
2. Plesk
Plesk is a good alternative to cPanel, we should remind you that Plesk makes part of cPanel company. Otherwise still being a good alternative to cpanel, of course doesn't have full features like cPanel because Plesk makes part of their company, but still does a good job and is not difficult to use.
Plesk is not expensive, some users like it others doesn't like it. Of course it depends on what you want to do.
3. ISPManager
ISPManager is a paid Control Panel which is updated regularly, is a good and cheap paid control panel, we can consider this a good control panel and one of cheapest control panel which you can use to start your business, company, hosting or just to hosting and manage your servers, ISPManager have a lot of features.
Recently they added support for Openlitespeed and more updates will be coming soon. For basic and intermedium server and hosting management, ISPManager is a great solution, the only cons is that you will need some time to understand how it works, but still being a good control panel and a good alternative to cPanel, ISPManager will save your money and have nice features.
4. CyberPanel
CyberPanel is a free and Paid control panel, but we can't avoid not listing them, CyberPanel is a fastest and great control panel focused in Speed, Performance and is integrated with OpenLiteSpeed or LiteSpeed which allows you to have a good optimized website and hosting, CyberPanel is a good alternative to cPanel and have good features in their paid plan.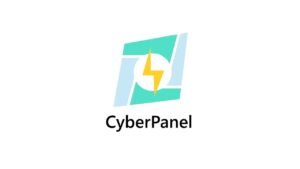 You will feel the power of LiteSpeed, which is a good web server for your websites and projects. However, CyberPanel is not closed to DirectAdmin or cPanel but is here to show his power and maybe is a good solution for you, who loves and likes LiteSpeed Web Server Technology, then CyberPanel is for you.
Which is the best alternative to cPanel? 
In our opinion, it will depend on what you want to do and your budget, we can't tell you with precision what control panel is best or not, because it always will depend on your budget and hardware, but we recommend you choose based on your hardware and budget. Take a closer look at DirectAdmin. DirectAdmin is an excellent control panel and is really close to cPanel. Take a look in Alexhost VPS or Alexhost Dedicated Servers, we sell licenses of DirectAdmin and others!
Conclusion:
These are the best alternatives to cPanel cheap alternatives for your budget and for your company which will allow you to host your website more easily and isn't hard, this may take some time to understand and explore. Don't think bad, give some time and explore it. We guarantee those control panels mentioned here have nice and amazing features. Basic features are closely guaranteed to have, you don't need to worry.  You can buy some licenses from us, like DirectAdmin licenses and ISPManager, Alexhost have it available in VPS Servers and Dedicated Servers to give it to you! Give a try and get ready with Alexhost.com Servers!