⏰ February 2nd, 2023
📒 Data centre news
We strive to use the latest and most advanced technologies in our activities. Our focus on innovation is evident in the high-tech equipment and advanced tools we use to ensure the highest levels of efficiency and productivity. Whether it's our server, network infrastructure or software systems, we only invest in the best to provide our customers with first-class service.
Every day we improve our equipment, to make you feel comfortable with us.
With a focus on staying ahead of the curve, AlexHost.com is an industry leader in providing modern and reliable services to businesses and individuals alike.
 We have recently purchased and use the ARKEN ARK-S 360 N5 generator to support our activities. This generator provides high performance and reliability, making it the ideal choice for a company. The ARK-S 360 N5 is powered by advanced power generation algorithms and features a compact and efficient design for maximum power output with minimum environmental impact. With cutting-edge technology, the ARK-S 360 N5 supports AlexHost commitment to innovation and excellence, helping its customers get the best possible experience.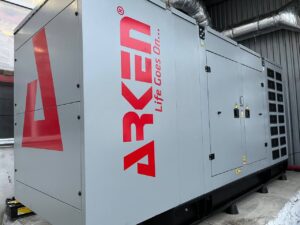 The ARK-S 360 N5 generator is a cutting-edge technology with the following technical characteristics:
Advanced algorithms: The generator operates on advanced power generation algorithms, providing reliable and efficient performance.

Compact design: Its compact design allows for maximum energy output while taking up minimal space.

High power output: The ARK-S 360 N5 delivers a high level of power output, making it ideal for demanding applications.

Environmentally friendly: The generator has been designed with the environment in mind, minimizing its impact on the environment while still delivering exceptional performance.

Efficient energy consumption: The ARK-S 360 N5 is designed to consume energy efficiently, reducing the costs of operation and helping to save on energy bills.

Robust build: The generator has a robust and durable build, making it highly reliable and able to withstand challenging operating conditions.

In addition to the ARK-S 360 N5 generator, we have also invested in a Liebert APM Plus 100 kW modular state-of-the-art UPS. This UPS system provides an unprecedented level of power protection and is specifically designed for today's data centers and critical infrastructure. Liebert APM Plus 100 kW is characterized by the following:
Modular design. The UPS system is modular in design, allowing for flexible configuration and scalability to meet changing business needs.

High Power: With 100kW of power, the Liebert APM Plus is able to handle even the highest power requirements.
Advanced monitoring and control. The UPS system has advanced monitoring and control capabilities, providing real-time performance information and allowing you to quickly identify and resolve problems.
Reliability: The Liebert APM Plus is built with reliability in mind, with a rugged design and redundant components to ensure a stable and uninterrupted power supply.
Energy Efficient: The UPS system has been designed with energy efficiency in mind, reducing energy consumption and reducing energy costs.
By incorporating the Liebert APM Plus 100kW into our operations, we are demonstrating our commitment to providing the best possible service to our customers and staying ahead of the technology.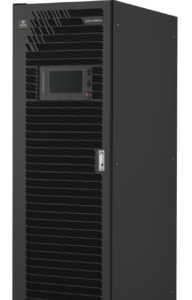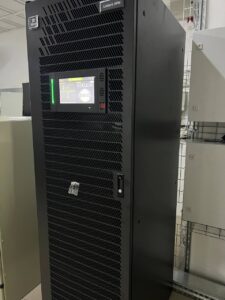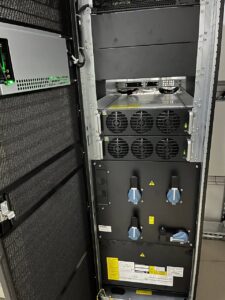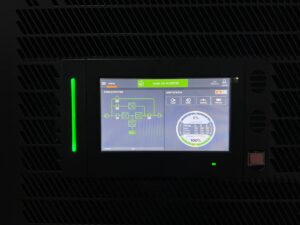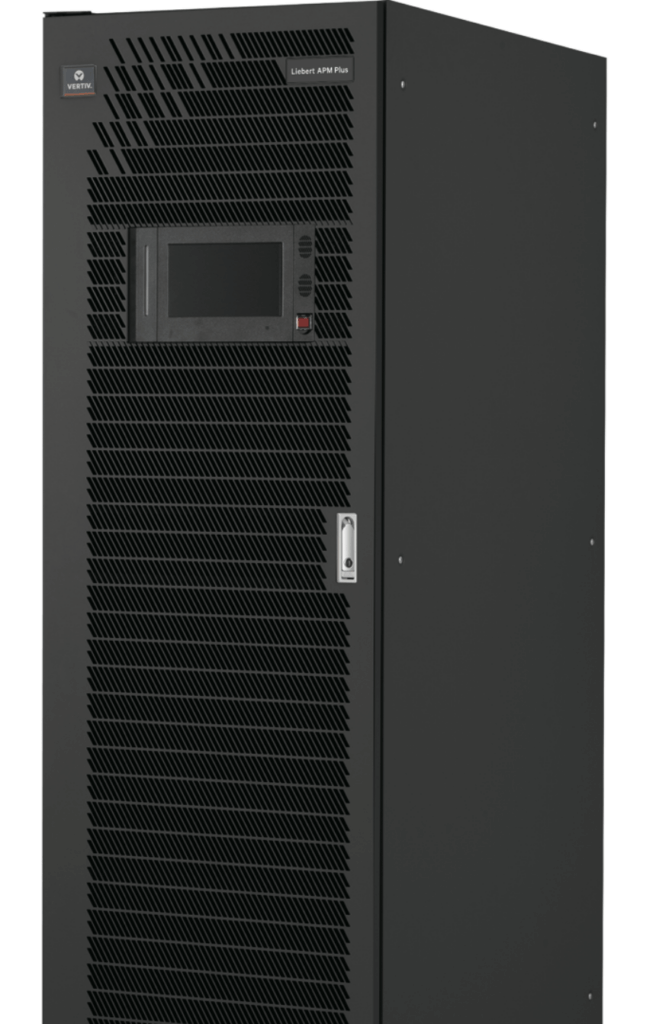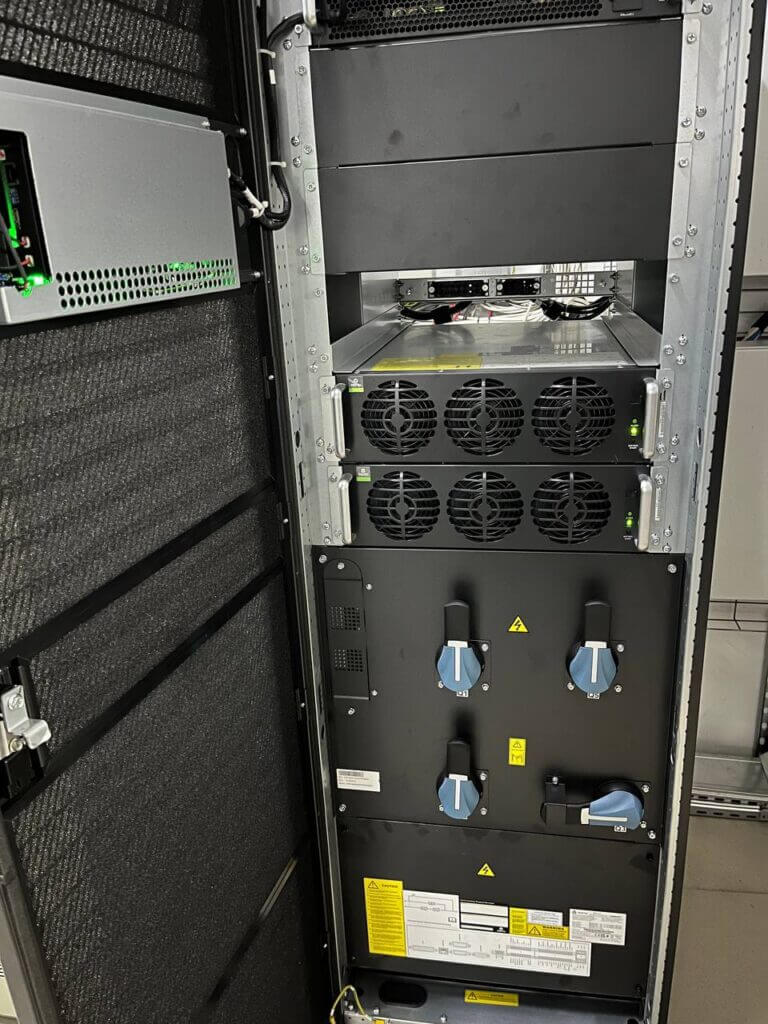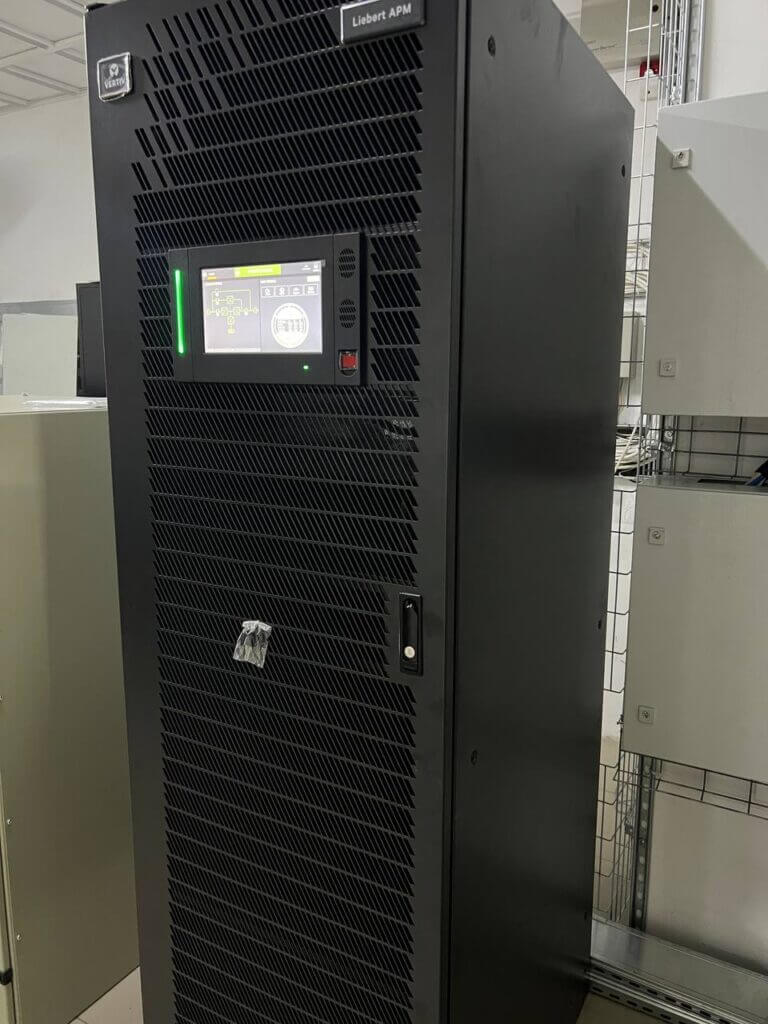 In conclusion, AlexHost.com is a company that is committed to providing the best possible experience for its customers. By focusing on innovation and striving to use the latest technology, AlexHost.com is able to provide high quality, reliable and efficient services to its customers. AlexHost.com is always working to ensure that their customers receive the best possible service.
At AlexHost, the customer always comes first and the company prides itself on providing top-notch support and assistance. We highly recommend that you consider using AlexHost.com services for all your hosting needs, as you can be sure that you will receive the best possible service and support.
Every day we improve our equipment, to make you feel comfortable with us.