⏰ April 27th, 2023
📒 Data centre news
We always use advanced technology to provide the best service to our customers, and care about global issues.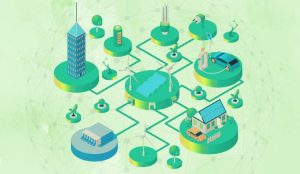 Today we would like to share with you the news that we, as a hosting company, cannot but rejoice! We say more than once that we are improving every day, and we are making modern changes, both software and technological, to improve our service. And now we are proud to announce:
AlexHost.com is one of the leading hosting companies, we upgraded our equipment with a team of engineers by purchasing a batch of APC AP7957 sockets. These state-of-the-art outlets are designed to increase the level of process automation and allow end users to restart their systems themselves. With the growing demand for reliable and efficient data management, AlexHost.com's purchase of these state-of-the-art sockets is a timely step towards meeting the needs of our customers.
APC AP7957 outlets are rack-mountable power distribution units (PDUs) that provide efficient power management and control. These sockets are "switchable", meaning they can be controlled remotely via a web interface, allowing end customers to easily manage their systems with their office managers or IT staff. In addition, these receptacles are "zero U" – they do not take up rack space, so they can be installed in tight spaces without interfering with other equipment.
APC AP7957 sockets are rated up to 11kW and can operate at 230V. With this capacity, these sockets can handle the high power demands of equipment, which is important for data centers and hosting companies where power management is critical. The sockets are also equipped with overload protection, ensuring that the connected equipment is protected from power surges and short circuits.
One of the important and key benefits of APC AP7957 connectors is their ability to help end users manage power quickly and easily. Through the web interface, customers can remotely control and manage their equipment, saving time and effort. For example, if a client's server goes down, they can easily restart it from their office or remote location without waiting for a response from the hosting company's IT department.
Below we will show a small step-by-step instruction on how to get to the ability to restart your server (note that this option is available only to owners of a dedicated server)
Step 1
We go to your personal account, to the Dashboard tab and select our dedicated server
Step 2
Choose PDU Reboots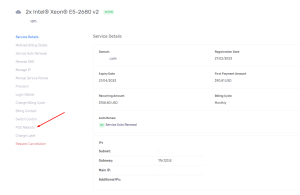 Step 3 
Here we have a choice:
On – Enabled
Off – Turn off the powerReboot – the possibility of a cold restart
What is a dedicated server reboot?
Rebooting and restarting your server is pretty much the same thing. This includes the process of closing all active applications on the server and effectively restarting it, just as you would on your personal computer or smartphone.
Why do you need to reboot your dedicated server?
Restarting the server is something you don't have to do on a daily basis. In fact, there are only a few things that may require a reboot:
Checking if the reload function works – It may sound funny, but you will never know if the reload function works properly on your web server unless you try it.

Applying Patches and Updates – From time to time you may need to install server enhancements or patches that fix emerging security vulnerabilities. Most of these updates require a server restart for the changes to take effect, so be sure to schedule them ahead of time and from time to time.

Replacing Hardware Components – Upgrading a dedicated server is a natural thing to do, especially as your business grows. Whenever you need to increase processing power or hard disk space, you should restart the server.
All in all, the APC AP7957 sockets are a great addition to our AlexHost.com data center as they provide efficient power management, remote control and fast restart capability. The Zero U design ensures the outlets don't take up valuable rack space, and the 11kW power output makes them ideal for data centers with high power requirements. Sockets' ability to give end users more control over their hardware contributes to more efficient and convenient hosting.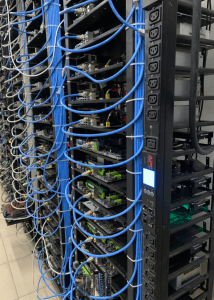 By tradition, we remind you of our services, which you can use at any time convenient for you.
You can find a full list of services on our website: https://alexhost.com
You can purchase a dedicated server with the ability to manage your personal socket here: https://alexhost.com/dedicated-servers/
Well, how could it be without a pleasant bonus from the AlexHost.com team. Apply promo code PDU2023 and get a 10% discount on the entire range of dedicated servers.
Follow our activity in our social networks, we always take care of the client, and regularly make nice bonuses!
Telegram: https://t.me/alexhostofficial
Twitter: https://twitter.com/alexhostcom
Facebook: https://www.facebook.com/alexhostcom
Instagram: https://www.instagram.com/hosting_alexhost/
LinkedIn: https://www.linkedin.com/company/alexhost/
Website: https://alexhost.com
AlexHost.com – we improve our equipment with care for the environment so that you feel comfortable with us.