⏰ March 9th, 2023
📒 Data centre news
Unfortunately, the spread of child pornography on social media is on the rise, making the fight against this crime more urgent than ever. Social networks have become the main platform for the distribution of child pornography, and the anonymity of the Internet has made it easier for criminals to exploit children and distribute illegal content.
 The impact of child pornography on victims is devastating and long lasting. Children who are exploited in this way can suffer serious psychological and physical harm. It is essential to combat child pornography in order to protect the most vulnerable members of society and prevent further exploitation of children.
 This is a global problem that requires the collective efforts of all members of society, including private companies such as we are. Fighting child pornography is a moral imperative and we all have a responsibility to work together to eradicate it.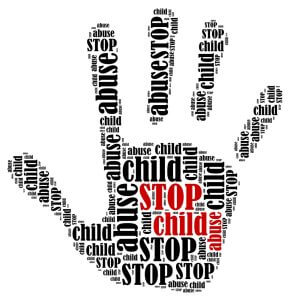 Our company AlexHost.com provides hosting services in the Internet world, and we, like no one else, are people who understand how important it is to combat this type of crime. We actively participate in international organizations seeking to eradicate this crime. This year, AlexHost.com began working closely with international organizations such as:
Irish National Center to Combat Illicit Internet Content (www.hotline.ie) – we are participating in helping to reduce the prevalence of illegal content on the Internet by breaking the cycle of abuse.
IWF Member Working to End Online Child Sexual Abuse (www.iwf.org.uk) – We are partnering with them on a number of issues, one of which is helping make the Internet safer by identifying and removing global images of child sexual abuse children.
In addition to participating in these organizations, AlexHost.com also actively collaborates with La Strada, a non-profit organization dedicated to the prevention of human trafficking and exploitation. La Strada works closely with law enforcement and other organizations to support victims and bring perpetrators to justice. AlexHost.com supports La Strada's mission by providing technical expertise and resources to assist the organization in its efforts to combat child pornography.
By actively participating in these organizations and partnering with La Strada, AlexHost.com is making a significant contribution to the fight against child pornography.
The entire AlexHost.com team believes that the fight against child pornography is a shared responsibility, and we do our best to ensure that our competitors understand this. We believe that by working together we can make a much greater contribution to our efforts to end this crime and protect children from exploitation.
As a company, we are committed to making the internet a safer place for children, and we will continue to use our technical expertise and resources to support this cause.
Our goal is to secure the future of our children and future generations by creating a world in which child pornography is no longer a threat. We believe that by working together, we can make this goal a reality, and we are committed to doing everything in our power to achieve it.
AlexHost.com – we are little more than just a hosting service provider.