⏰ March 29th, 2023
📒 Data centre news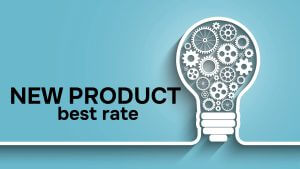 Friends, we are back with good news! Our technological capabilities allow us to provide you with the best configurations at the best prices!
The AlexHost.Com engineering team has prepared an interesting config for a dedicated server with 32 cores, and the sales team has prepared an interesting price list for this service.
And so in more detail about our new tariff:
Dedicated server 2x Intel® Xeon® Processor E5-2699 v3 (32 Total Cores) 32 GB DDR4 RAM, 1 TB SSD
To order a service: https://bill.alexhost.com/?cmd=module&module=111&cid=318
Below you can see the results of the tests, which demonstrate our new dedicated server config for 32 cores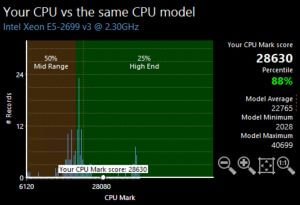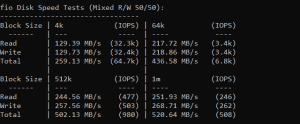 Here you can see the indicators that gives out Geekbench Browser – https://browser.geekbench.com/v6/cpu/639499
With the new plan from AlexHost.Com, you'll get top-notch performance and speed for your business needs. The dual-core 32-core Intel® Xeon® E5-2699 v3 processor makes it easy to handle complex tasks and demanding applications. 32 GB DDR4 RAM and 1 TB SSD drive provide ample space for storing and storing data and accessing it quickly and efficiently.
The best part about this plan is the price, which is an unbeatable deal for such a powerful configuration. For just €149 per month, you can access this incredible package and take your business to the next level.
Especially for you, we could not miss the opportunity, and decided to activate a modest but very pleasant discount!
When placing an order, indicate promo code 32CORES and get a 20% discount, the discount is active only until the end of April 2023! So hurry up, have time to upgrade using the unique price!
Hurry up to upgrade your business technology infrastructure with the latest and greatest solutions from AlexHost.Com.
We also remind you of our top and most sought-after position:
Dedicated server 2x Intel® Xeon® E5-2680, v2 256GB DDR3 ECC, 8 x 600GB SAS, 1 GBps Shared, 1 IPv4 – only 99 euro per month.
To order a service: https://bill.alexhost.com/cart/&from=directcartlinks&step=3&cat_id=4
Well, we can't stop talking about our new location!
 New location, new opportunities – welcome to the Netherlands with AlexHost.com
Learn more about the service: https://alexhost.com/blog/new-location-new-opportunities-welcome-to-the-netherlands-with-alexhost-com/ 
We remind you that we have an active promotional code for this service, follow the link, get acquainted with the service and take advantage of a pleasant discount.
Contact our experts today and take advantage of these amazing offers!
✔️ By tradition, we remind you of our services, which you can use at any time convenient for you.
You can find a full list of services on our website: https://alexhost.com
Also follow our activity in our social networks, we always take care of the client, and regularly make nice bonuses!
Telegram Official: https://t.me/alexhostofficial
Telegram Live Chat: https://t.me/alexhostofficial 
Twitter: https://twitter.com/alexhostcom 
Facebook: https://www.facebook.com/alexhostcom 
Instagram: https://www.instagram.com/hosting_alexhost/ 
LinkedIn: https://www.linkedin.com/company/alexhost/ 
Website: https://alexhost.com 
AlexHost.com – we improve our equipment and our services to make you feel comfortable with us.